.
CLASSIFIED ADS
12-16-2021
---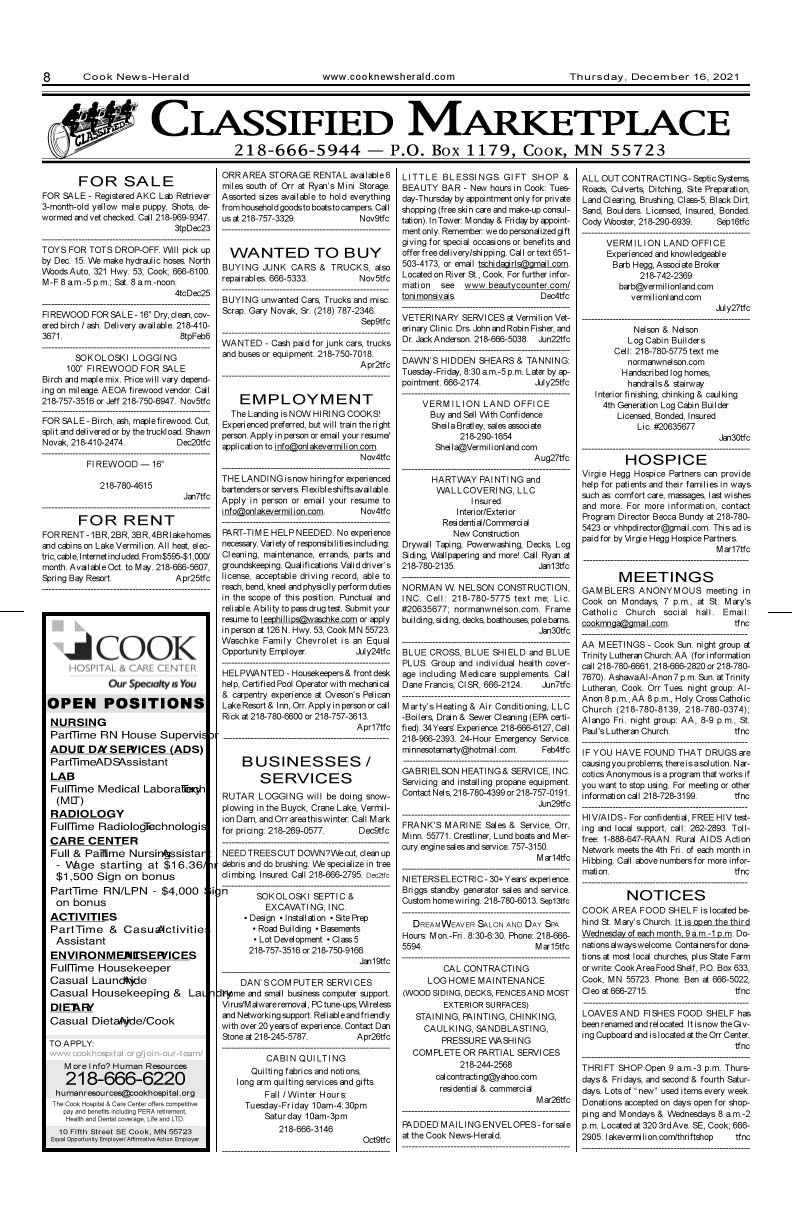 ---
CLASSIFIED AD RATES
COST: $7.50 MINIMUM
Up to 35 words for $7.50 and .20 per word over 35. (10 words cost $7.50, 35 words cost $7.50, 36 words cost $7.70). Includes publication in the North Country Free Press and Cook News-Herald, and inclusion on our website.
BILLING: ALL unpaid statements are mailed the last Friday of the month. STATEMENTS ONLY INCLUDE ADS THAT HAVE BEEN PUBLISHED PRIOR TO THE LAST FRIDAY OF THE MONTH.
Cook News-Herald
P.O. Box 1179
Cook, MN 55723
www.cooknewsherald.com
WARNING: The Cook News-Herald attempts to screen classified and display advertising before the information is published, for the protection of our readers. Occasionally, some advertisements, although deemed questionable, cannot be refused, or are sometimes missed in our screening process. Readers are encouraged to use caution in replying to advertisements that appear to be of questionable nature. We urge you to carefully examine the contents of the ad before you respond, and ask questions before you agree to pay money to receive information from those ads. If you have additional questions about some advertisements, please feel free to call the Cook News-Herald and ask. We are here to serve you, and we will strive to insure that no false or misleading information is published.
---